GepaNet GmbH: Your IT Security Solutions company
GepaNet GmbH is a leading IT Security Solutions company offering a range of network, IT security and knowledge management solutions, specializing in working with industry as well as Public Sector and Commercial companies. GepaNet GmbH offer best-of-breed products and services at competitive prices along with installation, training and support services. We deliver also to all countries of the European Union where we have many loyal customers.
For customers implementing Intranets, Extranets, Security and E-Commerce, GepaNet GmbH offers a single point of expertise and assistance. With our services we protect the availability of our customer's networks. As a well-known network service provider we can coordinate your Tomorrow's World of IT. Specializations lie in LAN & WAN development, Internet connectivity and security, email / messaging systems virtualization and video surveillance. As a full service provider GepaNet GmbH conceives and implements non-standard solutions - locally at the customer's site or in hosting or outsourcing operations.
Expertise :
Network: IBM, Fujitsu, Cisco, HP, Microsoft Windows Exchange
Security: Barracuda Networks, Cisco, Checkpoint, WatchGuard, SonicWALL, Sophos, Securepoint
Virtualization: Vmware, Proxmox Citrix, MS HyperV, Datacore
Data storage: IBM, Fujitsu Eternus, Qlogic, QNAP
Antivirus: Avira, Kaspersky, Trend Micro,

Panda Security

, ...
Video surveillance: aimetis, AXIS, eneo, HIKvision, Mobotix, Netavis, rayTEC, Vivotek
Data transmission WI-FI: Aruba, Cisco, HP, Lancom, WatchGuard
Laser Optic Bridges
Voice over IP
Focus:
We specialize in the provision of wide-ranging network, cabling and telecommunications solutions. The company offers services to its customers, such as consultancy, design, installation, project management and support of LAN/WAN, network management, structured cabling systems, wireless solutions, remote access, VoIP, IP video security and surveillance. Our vocation is taking care of all your IT projects in their entirety, based on an offer of:
IT guidance and auditing
Software development
Website creation
Infrastructure systems and networks
Mobility solutions
VoIP
Network security
Computer training
Technical training
On-site support
Server virtualization
Architecture and implementation of anti-virus and anti-spam solutions
Emergency planning
Application Installations
Server network installations
Computer Deployments and Migrations
Data Backup Solutions
Office relocation
Document Management
Network Services
Network Support
Network Planning & Design
Firewall Configuration and Installation
Operating System Upgrades
Wireless Networking
Video Surveillance
GepaNet GmbH is a specialist company in the area of IP Video and Security and a leading supplier of IP video solutions. GepaNet GmbH has created its own network of experts and has built a unique offering in IP video surveillance with Aimetis, AXIS, eneo, Fujinon, HIKvision, Milestone, Mobotix, NetAvis, Panasonic, rayTEC, Ricoh, Samsung, Sony and Vivotek.
We provide Networked CCTV Systems and Remote Monitoring Solutions for security and surveillance applications. In addition, we offer tailored web camera systems for construction projects as well as webcam hosting and video streaming services for the hospitality and event sectors. GepaNet GmbH provides a complete specialist service to deliver solutions to meet our customers' needs: CCTV Solutions, Network Webcams, Video Surveillance as a Service (VsaaS), Cameras for construction, Webcam hosting.
Consulting and know how
IT strategy, policy and change management, implementation of operational organization, migration plan, security policy. Our consultants have real experience in different environments as banking, industry, health, government and supermarkets.
Technical assistance and IT Network Support
We offers efficient solutions to help you optimize the existing and future network infrastructure and optimize it for optimal performance. We provide support for comprehensive network consulting, implementation and management services in Europe. Our qualified network engineers have extensive expertise in implementing all sizes of networks.
We create, deploy and deliver business solutions for small and medium business to help them excel in competitive environment. GepaNet GmbH designs these solutions for our clients by using its technical and business expertise achieved through years of practical experience.
Security
Definition of security policy, implementation, auditing, technical expertise
ISO 17799 and ISO 18044, Security techniques, management of incidents and information security
Cryptology, biometrics
Firewall systems: WatchGuard, SonicWALL, Cisco, CheckPoint, Sophos Astaro
Operation System
Definition of architecture, installation, parameterization
Microsoft OS, LINUX
Citrix and VMware environments
Cluster environments
Network
Definition of architecture, configuration, deployment, support
Firewall and VPN technology Lancom, WatchGuard Checkpiont, Cisco and Sonicwall
Network management tools HPOV
DSL, WiFi, WiMax, 3G, Bridge Laser Optics
Messaging Systems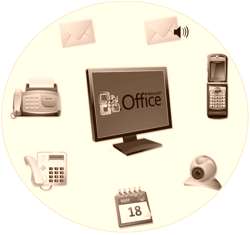 Installation, deployment, administration, tuning, user and administrator training
Exchange
Notes
Free Products
AntiSpam / AntiVirus
Experience
Reliable and efficient IT support and network support in European projects.
GepaNet GmbH is a team of highly educated, certified Technical and Sales Professionals, who come with over 10 years experience in IT Industry. Our technical engineers are certified by Barracuda Networks, Microsoft, Fujitsu, WatchGuard, OneSpan, Cisco, Lancom and many more. Our sales staff is also certified by major vendors. Their in-depth product knowledge, outstanding customer support, dedication and loyalty to the customers make us a result oriented corporation.
We specialize in the installation and maintenance of computer networks and servers as well as network support & configuration. The IT support consists of wide range of IT services that include Site Assessments and proposals, network support, hardware and software installation and configuration, data backup, migration, IT support and technical assistance, managed services and much more.
Audit and Analysis
Project management, project management assistance
Reengineering and process optimization
Methodological assistance
With a corporate culture based on "service spirit", the GepaNet GmbH staff is there to satisfy you. It is our commitment and our priority.
Contact Us
GepaNet GmbH is a Value Added Reseller and System Integrator, who helps customers to achieve their goals by providing freedom and independence from their IT backbone. To contact the GepaNet GmbH team for delivery in the European Union.
Contractual performance and mutually agreed place of jurisdiction is the headquarters of GepaNet GmbH. German law applies. Solely our General Conditions (GTC) shall apply. Conflicting provisions of the customer's general terms do not apply, even if GepaNet GmbH does not explicitly object to such provisions in individual. GepaNet GmbH sells exclusively to commercial customers, industry, government, trade and retailers. We do not deliver to private end-users. By ordering the customer assures that he is businessman within the legal sense of section 1 HGB or a legal persons of public law. Therefore all prices are in EUR, exclusive German VAT 19% and forwarding expenses. According to a customers valid value added tax identification number and the intra-Community supply of goods we deliver to the European countries without billing the German VAT.
GepaNet GmbH >> English